Arturo Ribagorda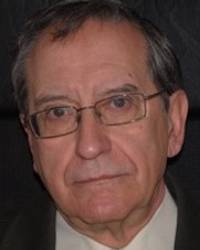 Short bio
Telecommunications Engineer and Doctor in Computer Science from the Polytechnic University of Madrid.
He is a University Professor at the Carlos III University of Madrid where he led the EPS Polytechnic School, the Computer Department and the master's degree in Cybersecurity. He is in possession of the merit badge of the same University.
Currently, he leads the Juan Velázquez de Velasco Institute of intelligence research for security and defense and co-directs the interuniversity master's degree in Intelligence Analyst (Carlos III University of Madrid and Rey Juan Carlos University). He also leads the INDRA Chair in Cybersecurity. He chairs the Network of National Excellence in Cybersecurity Research (RENIC).
Since 1988 its activity focuses exclusively on Information Security. He has participated in research projects, national and European, published numerous articles in national and international journals and papers at international congresses. He is the author of four books on the subject and has directed 12 doctoral theses. Leads the Computer Security Lab.
He participated in the drafting of three Royal Decrees related to information security and belonged to the Data Protection Council of the Community of Madrid, elected by its Assembly as an expert on the subject.
He was president of the Court of Joint Tests (Revalida) of the ETSI (Computer Engineering) of the Pontifical University of Comillas from the 2007/2008 course until 2014/2015 and member of the same Court from 1998/1999 to 2006/2007.
Publications
Published on Friday, Oct 15, 2021
Last Modified on Wednesday, Jan 26, 2022